Haunted Houses, Spook Walks & Other Halloween Attractions in Southampton
Whether you're from Southampton, or you're simply visiting this Halloween Season, there are plenty of festive fun to enjoy this Halloween Season. If you're looking for a day of family fun in a pumpkin patch, or spending the evening Haunt hunting with friends is more your speed, Southampton has plenty of exciting Autumn activities to enjoy this October. Halloween comes around but once a year, so if you're passing through Southampton this Fall, make sure to not miss out on the thrills, chills, and scares this year!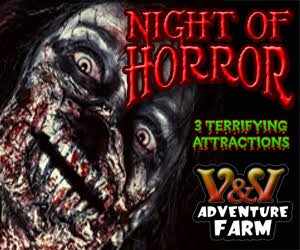 Located in Shamong
Closed today. Next open 10/7/16
Night of Horror features 4 nighttime attractions The Jersey Devil Haunted Walk Thru Corn Maze (parental discretion advised) The moonlight is your only guide through the 10 foot cornstalks that surround you on a trail that has pure terror around every corner you walk. So what is your worst Read More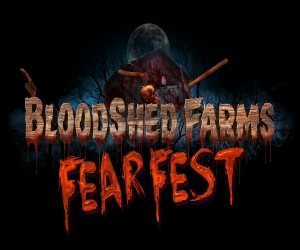 Located in Columbus
Open today!
BloodShed Farms Fear Fest has 4 attractions for 2016 - Hellsgate Asylum (A mental institution modelled after the 1950's), Trail of Terror (A 1/2 mile corn trail walk through the Murter family farm house, an abondoned mine shaft, cannabilistic woods, a slaughter house, and more!), Clown - o - Read More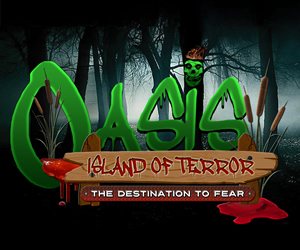 Night of Horror features 4 nighttime attractions The Jersey Devil Haunted Walk Thru Corn Maze (parental discretion advised) The moonlight is your only guide through the 10 foot cornstalks that surround you on a trail that has pure terror around every corner you walk. So what is your worst nightmare…? Zombies…? Clowns…? Chainsaw madmen…? The Jersey Devil…? Experience all your worst...

Read More

Categories: Haunted Houses | Haunted Hay Rides | Zombie Hunts & Shootouts | Haunted Mazes / Haunted Corn Mazes | Pumpkin Patches | Halloween Festivals & Parades | Hay Rides (Kid Friendly) | Kids Parties | Mazes / Corn Mazes (Kid Friendly) | Other Events

New Jerseys only Haunted Bamboo Forest! Prepare for the walk of your life and experience the fright as you descend into a twisted maze of Bamboo Horror. Feel the Fear. It's like being in a Horror flick. The fear is real. A night of unimaginable Terror that will haunt your dreams for weeks to come..Scream your way through Bubbas playground. Take on the Asylum, Roam the Bone Yard,...

Read More

Categories: Haunted Houses | Haunted Mazes / Haunted Corn Mazes | Spook Walks / Haunted Trails | Scream Parks | Other Events

BloodShed Farms Fear Fest has 4 attractions for 2016 - Hellsgate Asylum (A mental institution modelled after the 1950's), Trail of Terror (A 1/2 mile corn trail walk through the Murter family farm house, an abondoned mine shaft, cannabilistic woods, a slaughter house, and more!), Clown - o - Phobia (totally redesigned walk through with LOTS of new scares), Last Ride haunted hay ride...

Read More

Categories: Haunted Houses | Haunted Hay Rides | Haunted Mazes / Haunted Corn Mazes | Spook Walks / Haunted Trails | Halloween Parties & Nightlife | Scream Parks