Can You Survive The Purge? Head to BANE Haunted House to Find Out!
Home » Blog » New Jersey's Best Weekend Events, NewJerseyHauntedHouses.com News and Updates, New Jersey Haunt News
November 7, 2017 By Chelsea T.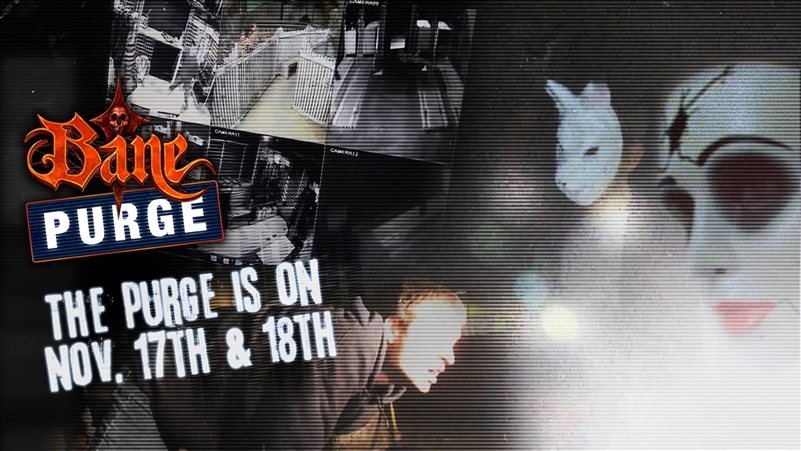 Photo by:
Bane Haunted House/Bane Escape via Facebook
Can you and your friends survive The Purge? On November 17th and 18th, BANE Haunted House of Livingston will be hosting 'Bane Purge," where visitors will find out that they've been kidnapped and thrown into a dark, abandoned warehouse.
You'll be armed with full weight, metal body replicas of real-world M4 rifles and you and your team must outsmart the elite crew of Purgers at Bane. Their only objective? To torture and kill you!
So, it's up to you - will you be one of the victims? Or will you be able to take them out? Grab some of your bravest friends and find out! Tickets for this event will be sold at the door.
Click here to stay updated on the event on Facebook!