Ghost Hunts USA to Host Overnight Ghost Tours of the Haunted White Hill Mansion
Home » Blog » New Jersey's Best Weekend Events, NewJerseyHauntedHouses.com News and Updates, New Jersey Haunt News
August 13, 2020 By Chelsea T.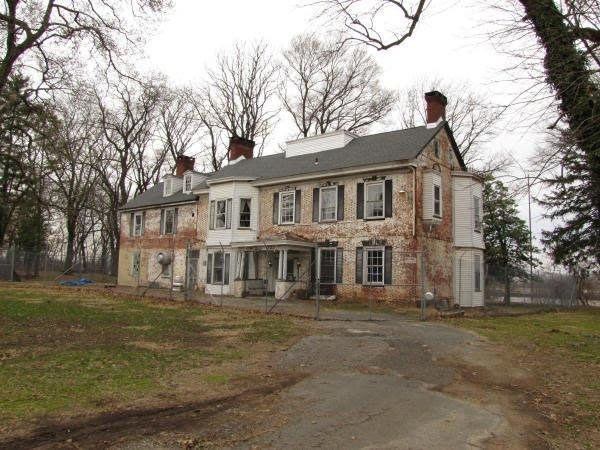 Photo by:
White Hill Mansion
Located on Burlington Street in Fieldsboro, White Hill Mansion dates back to the early 1700s and was built by Robert Field. The historic home is a well known hot spot for paranormal activity and became a popular location for ghost hunters. In 2012, the mansion was listed on the New Jersey State Register of Historic Places and is preserved by the Friends of White Hill Mansion.
Paranormal lovers will have the opportunity to brave an overnight ghost tour of the mansion with Ghost Hunts USA as they tour the location on specific dates in September and October (one of those dates being Halloween night!) The centuries-old home has had a number of eerie happenings, including sightings of a featureless "shadow man" who would appear and then disappear into the darkness. Other incidences include ghostly chatter, sounds of children playing in the nursery, and sounds of footsteps at the stairs in the middle of the night.
Dates:
Friday, September 4th
Saturday, September 5th
Friday, October 30th
Saturday, October 31st
The ghost hunt at White Hill Mansion will include the following:
Exclusive Overnight Access to the most haunted areas, including the "speakeasy"
Group Séances
Ghost Hunting Vigils
Structured Vigils
Ghost Hunt with experienced Ghost Hunting Team
Use of our equipment which includes, trigger objects and EMF Meters
Private time to explore this location and to undertake your very own private vigils
Unlimited refreshments available throughout the night including: Coffee, Coca Cola, Diet Coke, and Bottled Water
Selection of snacks
Click here for more details & to purchase your ghost hunt tickets!