One of Central NJ's Largest Corn Mazes Carved to the Face of American Idol Singer Jax!
Home » Blog » New Jersey's Best Weekend Events, New Jersey's Local Halloween Fun Guide, NewJerseyHauntedHouses.com News and Updates, Little Ghost & Ghouls Corner , Press Releases
September 20, 2015 By Wendy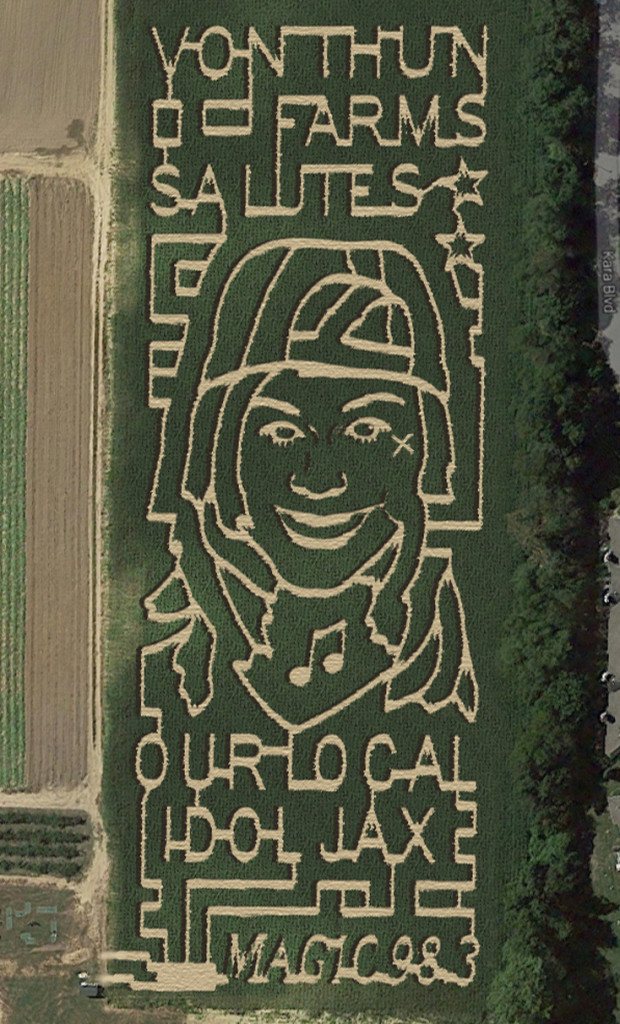 The Jax Corn Maze at VonThun Farms
Photo by:
VonThun Farms
There's no limit to what corn mazes can be carved out to, and VonThun Farms in New Jersey is proof of that! For the 2015 season, it's paying tribute to American Idol contestant Jax with the Jax Corn Maze!
VonThun Farms is located in South Brunswick and Jax being from East Brunswick, you can bet it's pouring in interests from local residents. They kicked off the fall season with her appearance at the farm's ribbon cutting this weekend. Jax was also on hand for a meet and greet.
The corn maze is complete with plenty of twist and turns over six acres of land. It also includes "Simon Says Spinning Wheels" throughout the maze to help with direction.
The farm's previous corn maze paid tribute to New York Yankees Derek Jeter. Other designs in the past have included Ronald McDonald, a firefighter and more.
Let us know if you'll be making a visit to VonThun Farms and how long it takes you to find your way out!
Photo Gallery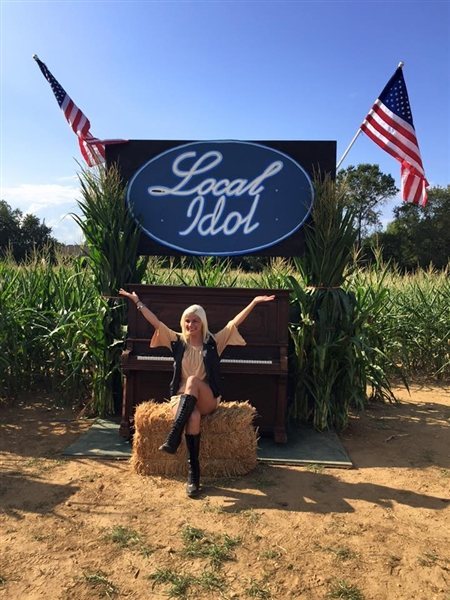 Source: VonThun Farms on Facebook.