Atlantic City's Tropicana Casino and Resort Hosting a Halfway to Halloween Party!
Home » Blog » New Jersey's Best Weekend Events, New Jersey Haunt News
April 11, 2017 By Chelsea T.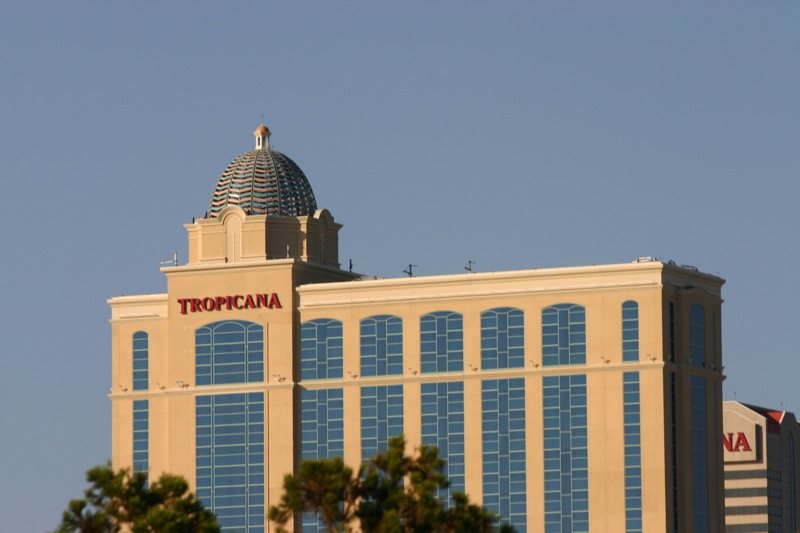 Photo by Brian Wilson
Photo by:
Flickr
Halloween lovers are in luck as the halfway mark approaches, which means tons of hot locations will be celebrating. The Tropicana Casino and Resort in Atlantic City will be hosting a Halfway to Halloween Party on Saturday, April 29th.
The evening will feature a number of Halloween-related activities, including six different costume contests, with more than $3,000 in combined cash and prizes for the winners. Guests who show up to the party in costume will receive reduced admission into Boogie Nights and will have a chance to win prizes at their midnight costume contest.
At 12:30 AM, those dressed up at Providence Nightclub will be able to participate in the costume contest, which features $2,500 in combined cash and prizes. The next costume contest will take place at 1:00 AM at Ivan Kane's Kiss Kiss Nightclub. Here, the first place winner will receive VIP bottle service for four guests, second place will receive complimentary entry for four guests, and third place will win complimentary entry for two guests.
At Cuba Libre Restaurant and Rum Bar, if attendees wear all white or all red for the Saints and Sinners Costume Party, they'll receive discounted admission until 1:00 AM. Another costume contest will take place at 1:30 AM at the Planet Rose Karaoke Bar and if you dress as a superhero or villain at the Anthem Lounge, you'll receive discounted admission, and of course have a chance to win their costume contest!
Wet Willie's will host their costume contest at 11:00 PM, giving prizes to the three top costumes. Attendees for this contest must sign up beginning at 8:00 PM. Broadway Burger will host their costume contest at the bar at 10:00 PM and Ri Ra Irish Pub will begin their contest at 10:30 PM.
And lastly, the best dressed at A Dam Good Sports Bar will win a $25 in-house gift certificate. Along with the number of costume contests taking place throughout the resort, additional restaurants, bars and clubs in The Tropicana will also be serving drink specials and Halloween-themed cocktails!