Don't Miss Out on Rottentail Slaughter - The Horror Easter Event at Brighton Asylum!
Home » Blog » New Jersey's Best Weekend Events, New Jersey Haunt News
March 21, 2017 By Chelsea T.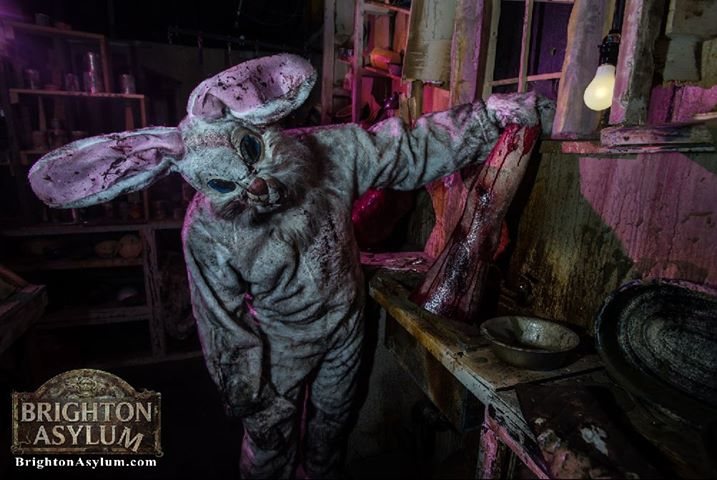 Photo by:
Brighton Asylum
Put a terrifying twist on this year's Easter celebrations with a horror event like no other. Brighton Asylum in Passaic will be hosting their 'Rottentail Slaughter' event on Saturday, April 8th from 8-10 PM.
Visitors will be forced into the Slaughterhouse, where they become the slaughter! This event is perfect for thrill seekers who need their dose of horror long before the Halloween Season arrives. Do you have what it takes to make it all the way through?
Click here to purchase your Rottentail Slaughter Tickets today!