Man and Boy Brutally Attacked When They Didn't Hand Over Bag of Halloween Candy
Home » Blog » NewJerseyHauntedHouses.com News and Updates, Halloween Headlines
November 5, 2018 By Wendy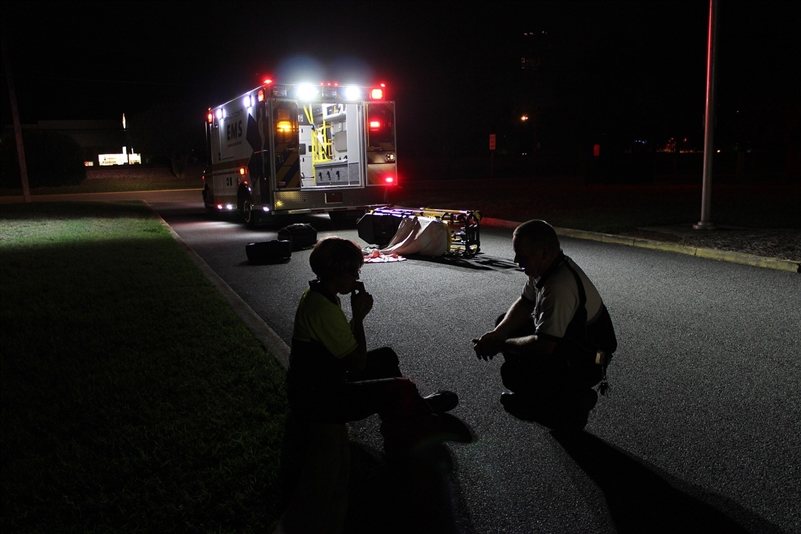 On Halloween night, 29-year-old man and 15-year-old boy were brutally attacked
Photo by:
Pixabay
Danny Peterson, 29, and his 15-year-old cousin, Ethan Drey, were having a fun time out trick-or-treating on Halloween night when things suddenly turned horrible. Both were assaulted and "suffered serious" injuries after a group of 15-20 teens followed and attacked them in Egg Harbor City, New Jersey.
Ethan heard someone in the group say he wanted the bag of candy, but Ethan replied no. That's when the brutal attack began!
"Danny was punched in the jaw, hit in the head with a pipe, and knocked unconscious," according to Danny's cousin, Jen Fernandez. She went on to say, "Danny's jaw was broken in three places, he needed 28 stitches to close the wounds on his face, and his earlobe had to be reattached, and he will need oral surgery for his broken jaw."
Ethan also suffered from the attack with a concussion, scrapes, and bruises. Worst of all, this 15-year-old boy must live with the memory of the horrible attack on him and his cousin on Halloween.
Egg Harbor City Police and the Atlantic County Prosecutor's Office are continuing the investigation into the attack. While the public has been offering tips and leads to the police, no arrests have been made as of Friday evening, according the latest update posted on Egg Harbor City Police Department's Facebook page.
Read the full story on what happened to Danny and Ethan on Halloween night on the GoFundMe page (warning: graphical image on page may be sensitive to some).