New Independent Horror Film to be Based on New Jersey's Haunted Clinton Road
Home » Blog » NewJerseyHauntedHouses.com News and Updates, New Jersey Haunt News, Real Haunted Places
August 7, 2017 By Chelsea T.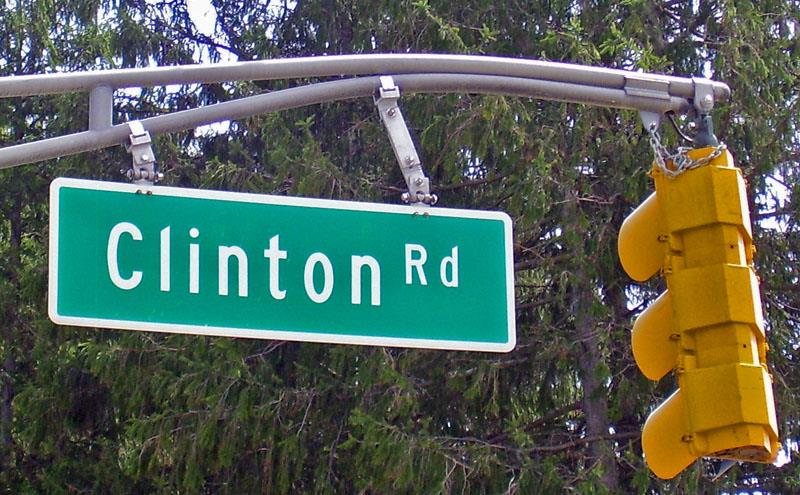 Photo by Daniel Case, via WikiCommons
Photo by:
https://commons.wikimedia.org/wiki/File:Clinton_Road_sign.jpg
Located in West Milford, New Jersey, Clinton Road is a 10-mile stretch of desolate roadway that is mostly surrounded by woods. The infamous road is a popular hot spot in New Jersey and has had a number of paranormal stories attached to it.
According to NBC New York, the independent film is going to begin production this month in New York City with director Steve Stanulis and script by Derek Ross Mackay. The film will star Ice-T, Vincent Pastore and Ace Young.
One of the road's most popular stories involves a young boy who hands under the bridge at Dead Man's Curve. Known as "The Ghost Boy," he is said to return coins to you after you throw them into the water.
Another story surrounding Clinton Road tells the tale of an incident that occurred in 1983 when a body was found off the side of the road by a passing cyclist. A coroner's exam revealed that it was the body of Daniel Deppener, and ice crystals had formed in blood vessels near his heart. Three years later, his killer was found, Richard Kuklinski, also known as "The Iceman."
Other phenomenon driving visitors to experiences the haunts of Clinton Road include a sofa that may suddenly appear in the road. Story has it that if you come across it, don't get out of your vehicle as it is blood-thirsty cannibals lurking in the shadows hoping to trick you out of your vehicle to investigate it, according to the Daily News.
With a ton of legends surrounding Clinton Road, it's no surprise that a horror film will be based off of it! Let us know in the comments below if you'll be watching when it gets released!