Headless Little Girl Halloween Costume Goes Viral
Home » Blog » NewJerseyHauntedHouses.com News and Updates, Halloween's Hottest Trends, Halloween Headlines
November 4, 2018 By Wendy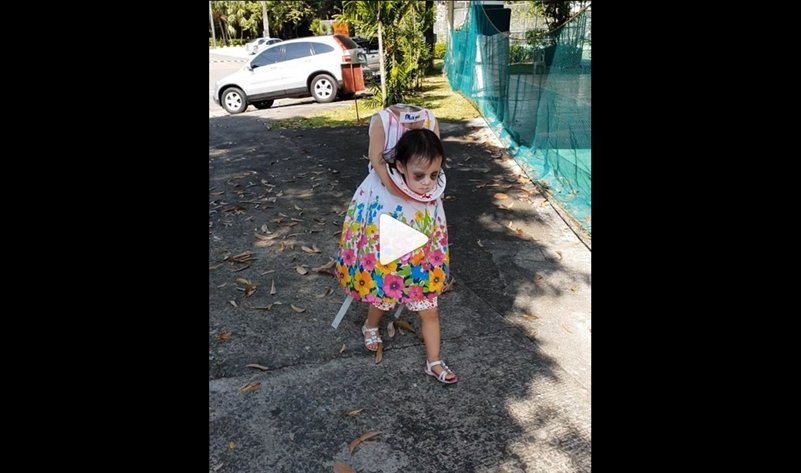 2-year-old Maya in her Headless Little Girl Halloween costume
Photo by:
Krystel Hwang, via Instagram
This Halloween season it was 2-year-old Maya who gained the attention of many for her headless little girl Halloween costume. The DIY Halloween costume was made by her mother Krystel Hwang with help from Maya and Maya's sister. Just using "materials you can find at home," they made what is probably the coolest and spookiest looking Halloween costume this season.
After Hwang posted a video of Maya toting her head on a platter on Facebook, it went viral!
Watch the video of Maya in a pretty floral dress carrying her own head!
Let us know in the comments below if this is the best Halloween costume you've seen this season!