Find Out All About the Terror that Awaits this Halloween Season at Brookdale Haunted Theater!
Home » Blog » New Jersey Haunts: An In Depth Look, NewJerseyHauntedHouses.com News and Updates, New Jersey Haunt News
October 8, 2018 By Haunt News & Press Releases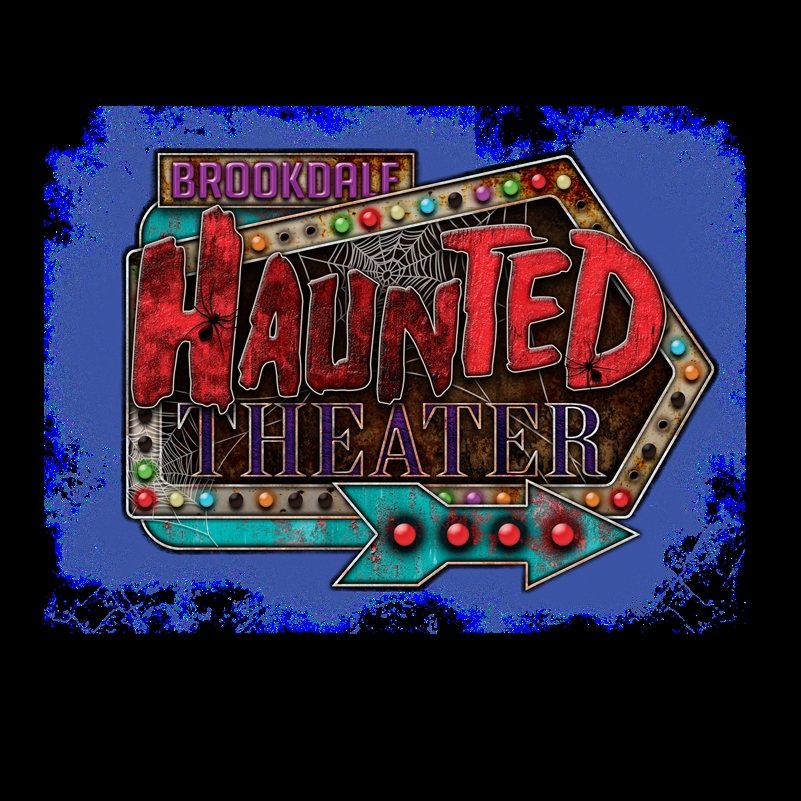 Brookdale Haunted Theater
NewJerseyHauntedHouses.com recently sat down with Sherri Vanderspiegel of Brookdale Haunted Theater, to discuss what's new at the haunt for the 2018 Halloween Season! Located in Lincroft, this attraction is sure to terrify even the bravest of thrill seekers!
What's new at Brookdale Haunted Theater for 2018? Do you have any new rides, attractions, or special features that Haunt Seekers should know about?
Each year we like to bring you a new design, new characters, and new scares! This year our theme is Aftermath!
What are you most excited about for the 2018 Halloween Season?
We most look forward to getting into our haunt season! It's truly a labor of love working on our haunt, meeting new audience members, seeing familiar faces. It's just nice to see like minded people enjoying the season as much as we are!
What differentiates Brookdale Haunted Theater from other local haunts in New Jersey?
For one, we are set in a community college. We transform our entire Performing Arts Center into a giant haunted house, utilizing every space in the building. We use our main theater, shop, props room, and even classrooms, which in a sense, definitely makes us a little unique. Every year we change our theme, so you'll be getting something new every single year. That keeps it interesting and fun, especially for our returning customers!
How long has Brookdale Haunted Theater been in business? Can you tell us a bit more about Brookdale Haunted Theater's history?
This is our 16th year of Haunted Theater. It started out as a small little thing with a few theater kids throwing something together. Now we have three full weekends consisting of nighttime tours (and child friendly tours for the second and third weekends). Every year we get bigger and bigger!
What's your favorite experience since opening Brookdale Haunted Theater?
Our favorite part of our haunt is the students that are involved in our haunt and the growth we see in their techniques every year. We also love seeing return customers who have made our haunt part of their family traditions.
How long is a typical haunt experience at Brookdale Haunted Theater from start to finish?
Typically it takes between 20-25 minutes to get through our entire haunt. It all depends if you are too scared and run through the haunt.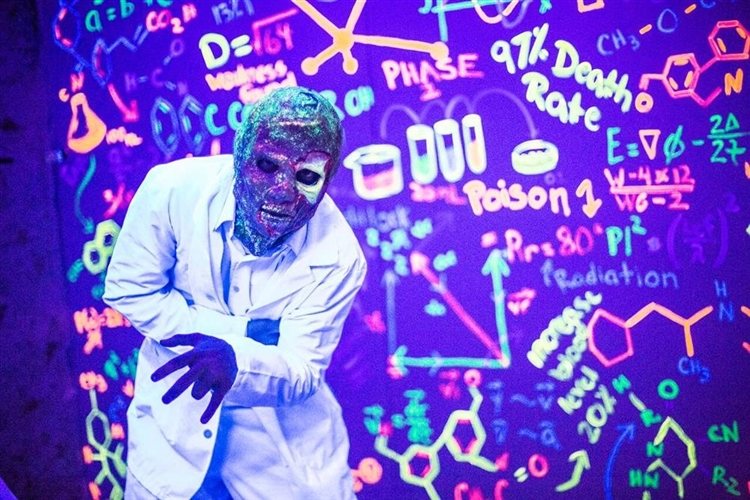 On a scale from 1 to 10, how scary would you say Brookdale Haunted Theater is? Why?
10! Or at least we hope so!
Does Brookdale Haunted Theater's property have any real haunted history? Do you have a spooky encounter you'd like to share?
YES! We have 2 resident ghosts that live in our main theater. The actual campus of Brookdale Community College was a farm and one of the locations the Battle of Monmouth was fought on. In fact, one of our resident ghosts has been seen wearing a tri-cornered hat which was popular at the time of the war.
What inspired you to open up a haunted attraction? What's your favorite part of the business?
Our entire staff loves Halloween so much that we decided collectively to start a family tradition. Our favorite part of our business is the family tradition. Yearly we have alumni and new students coming back to work on our haunt. Also the families that come back and visit us yearly.
How has new technology (i.e. animatronics, special props, etc) helped you to enhance Brookdale Haunted Theater?
A lot of our past students have become industry professionals and have come back to our haunt yearly and bring a lot of their knowledge of new technology back with them. Also, they let us borrow a lot of their new "toys" which they let us use for our haunt.
Can Brookdale Haunted Theater accommodate large groups? How many people can experience Brookdale Haunted Theater together as a group?
Our haunt has group rates for 10+ or 25+ groups. We frequently have buses and groups like birthday parties and the Scouts come through. We let 4-6 people in a group go in at a time, so that each group gets the full experience.
Does Brookdale Haunted Theater offer any special deals, discounts, or coupons?
YES! We have discounts for large groups. Email for more information. Also Brookdale Students can get discounted tickets at the Student Life Board Box Office Window.
Anything else you'd like to let us know about Brookdale Haunted Theater?
We are all indoors!! Also our prices are very affordable for the amount of entertainment you will experience! We have been open for 16 years and feel that this year will be our best yet! Come by and check us out!