Our Favorite Tim Burton Halloween Classics That Simply Never Get Old
Home » Blog » Halloween's Hottest Trends, Halloween Headlines
November 13, 2017 By Cait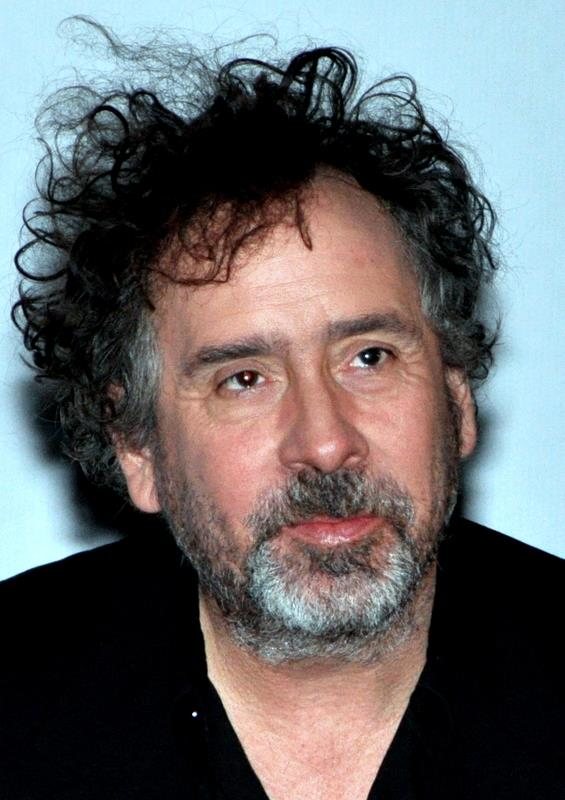 Tim Burton at the French premiere of Frankenweenie in 2012.
Photo by:
Goeorges Biard, via WikiCommons.
If you love Halloween, then you're probably already a fan of Tim Burton. But with so many movies to pick from, it's hard to pick just one favorite, right? Well, we've put together a list of some of our faves so that you can keep on enjoying the Halloween fun all year long!
With so many iconic Burton films to choose from, it's hard to pick a fave, so we've put together a guide to some of our personal favorites so you can binge-watch the Halloween king's best flicks this Novwember, and stay in the Halloween spirit well past Christmas!
The Nightmare Before Christmas (1993) - What Burton's Best list would be even close to complete without the Nightmare Before Christmas. You've got cool stop motion animation, you've got ridiculously iconic and memorable characters, you've got musical numbers starring Danny Elfman - you've got everything. Even for those who AREN'T super into Halloween, this movie is an absolute classic that should be on everyone's "Must Watch" list.


Edward Scissorhards (1990) - Another 90s Burton classic that focuses heavily on Christmas, Edward Scissorhands has gained cult-status for being one of the best "fish out of water" stories ever told, all while parodying the cookie-cutter life of suburban America. Johnny Depp, despite maybe saying like 5 words the entire movie, is incredibly poignant as protagonist Edward Scissorhands, and its his stellar performance as the sad boy with the scissor hands that makes this movie another Burton Classic.


Frankenweenie (2012) - So, in 2012, Tim Burton did a full length remake of the 1984 iconic short stop motion film of the same name, giving Sparky, the adorable "Frankenstein pup" brought back to life by his grieving owner, a-la-Frankenstein. Frankenweenie is a completely black & white stop motion film, an homage to the b&w horror classic Frankenstein, and it's definitely worth a watch. We'd also recommend checking out the 1984 short film too, which is also pretty adorable.


Beetlejuice (1988) - Beetlejuice, Beetlejuice, Beetlejuice! After dying in a car accident, Barbara & Adam find themselves still haunting their home, where their (living) daughter Lydia still lives. In an attempt to stop awful people from buying the home, they enlist the help of Beetlejuice in haunting it, and well, the hyjinx just continue from there. Beetlejuice has since become a Halloween icon, and this movie spawned sequels, an animated series, and tons of derivative fan works.


Sleepy Hollow (1999) - Who doesn't know the story of Ichabod Crane and Sleepy Hollow? Pretty much everyone's familiar with the legend, but if you haven't yet watched Tim Burton's take on the classic tale, then you definitely need to. Personally, the highlight for me is Christopher Walken as the Headless Horseman himself (yes, it's as amazing as it sounds), but it's also cool that the movie sticks to the original folklore tale pretty well. Definitely worth a watch!


What's Your Favorite Tim Burton Classic? Let Us Know in the Comments Below!