Clownapocalypse is Coming to Bane Haunted House this January!
Home » Blog » New Jersey's Best Weekend Events, New Jersey Haunt News
December 23, 2016 By Chelsea T.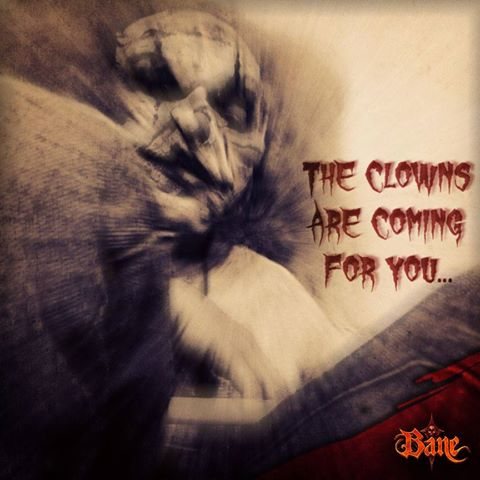 Can You Take Out the Lunatic Clowns?
Celebrate the New Year with some creepy clowns at Bane Haunted House in Livingston as they present: CLOWNAPOCALYPSE! The special one night event will take place on Saturday, January 14th from 7-11 PM and will force thrill seekers to take out the killer clowns.
The Halloween Season may be over but Bane Haunted House is giving visitors some horror long after the season has ended! If you know a friend who has a fear of clowns, why not give them quite the holiday gift this season and send them over to Bane to take on the CLOWNAPOCALYPSE?
Teams will be made up of 4-5 victims, who will all be suited up with weapons to take on the lunatic clowns. Training will take place before the slaughter begins, and then visitors will be thrown into the madness as they're forced to find and take down the killer clowns!
Click here to purchase your tickets in advance.