Heart-Pounding Scares Await Thrill Seekers this Halloween Season at BANE Haunted Attraction!
Home » Blog » New Jersey Haunts: An In Depth Look
September 10, 2018 By Haunt News & Press Releases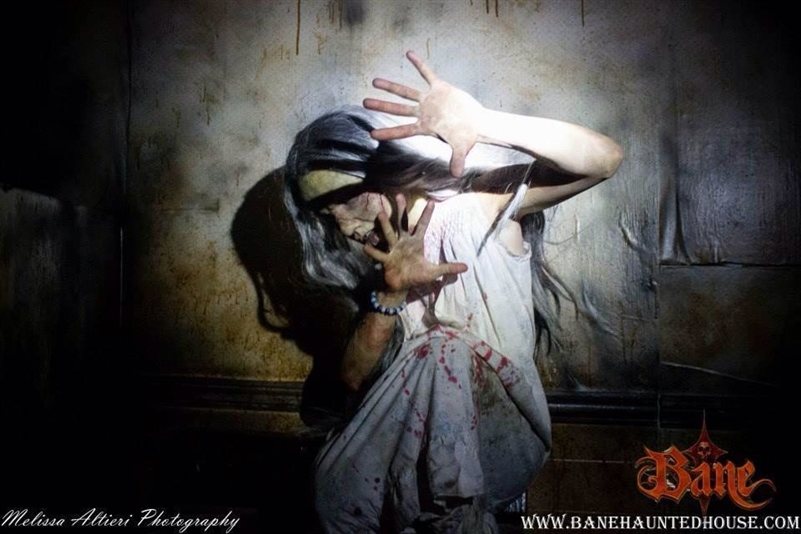 NewJerseyHauntedHouses.com recently sat down with Jennifer Condron of BANE Haunted Attraction, to discuss what's new at BANE Haunted Attraction for the 2018 Halloween Season! Located in Livingston, this haunt features 40,000 square feet of space - more than enough to make your heart race! Read below to find out all about the scares being stirred up this year!
What's new at BANE Haunted Attraction for 2018? Do you have any new rides, attractions, or special features that Haunt Seekers should know about?
This year we have completely redesigned both our entrance and exit making Bane even more interactive than ever!
What are you most excited about for the 2018 Halloween Season?
We are most excited to see our customers!
What differentiates BANE Haunted Attraction from other local haunts in New Jersey?
There are a ton of things that differentiate Bane from local haunts. For starters, we are the only full contact haunted attraction in the TriState area. We are the only haunted house that relies strictly on actors instead of animatronics. You won't find a single animatronic at Bane! We are the only haunt in the state that really focuses on our customers' experience by only allowing small groups to enter the attraction at a time. And we are by far the largest, most immersive haunt in NJ!
How long has BANE Haunted Attraction been in business? Can you tell us a bit more about BANE Haunted Attraction's history?
Bane has been in business going on 8 years now. We started out in a 4,000 square foot tent and have grown into a 40,000 square foot facility!
What's your favorite experience since opening BANE Haunted Attraction?
My favorite experience is the popularity of the attraction. Whenever we have our Bane shirts on, we always run into a happy customer!
How long is a typical haunt experience at BANE Haunted Attraction from start to finish?
The typical haunt experience is about 28-30 minutes.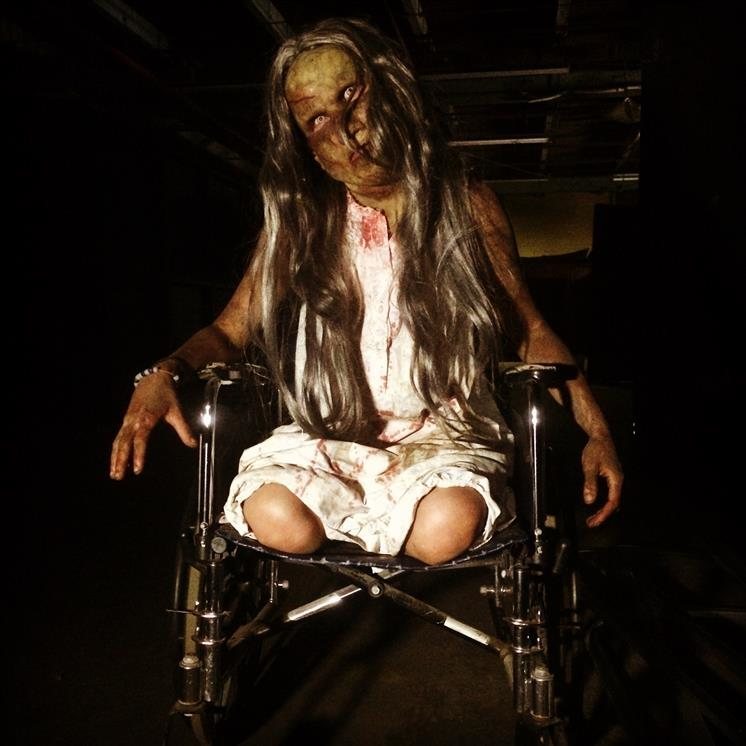 On a scale from 1 to 10, how scary would you say BANE Haunted Attraction is? Why?
Bane is a 50!
Does BANE Haunted Attraction's property have any real haunted history? Do you have a spooky encounter you'd like to share?
Well, ever since we purchased our morgue fridge from Randall's Island Psycho Ward, there have been strange happenings that have occurred. From lights turning themselves off to our security cameras picking up strange voices!
What inspired you to open up a haunted attraction? What's your favorite part of the business?
What inspired me to open up Bane was my absolute love and respect for the horror genre. Not to mention I wanted to show that women can kick ass in this industry!
How has new technology (i.e. animatronics, special props, etc) helped you to enhance BANE Haunted Attraction?
We don't use any animatronics or special props. Everything at Bane has been built from scratch and we pride ourselves in being one of the very few attractions in the country that doesn't rely on technology to scare our customers. It's all about the live actors!
Can BANE Haunted Attraction accommodate large groups? How many people can experience BANE Haunted Attraction together as a group?
Yes, Bane can accommodate large groups, however to make the experience enjoyable for each and every customer, we only allow a max of 3 people into the attraction at a time.
Does BANE Haunted Attraction offer any special deals, discounts, or coupons?
Currently, you can use the promo code Haunt18 to get $8 off online general admission tickets. We have a $2 off coupon right on our website and we are the ONLY commercial haunt in the county to allow anyone with a military ID free entrance on any night!
Anything else you'd like to let us know about BANE Haunted Attraction?
Bane prides itself on bring the most unique attraction in the country. We don't follow the rules of your typical haunted house and we believe that's the main reason why our customers love us!