14th Annual South Jersey Pumpkin Show Gearing Up for Fall Harvest!
Home » Blog » New Jersey's Best Weekend Events, NewJerseyHauntedHouses.com News and Updates, New Jersey Haunt News
October 2, 2017 By Haunt News & Press Releases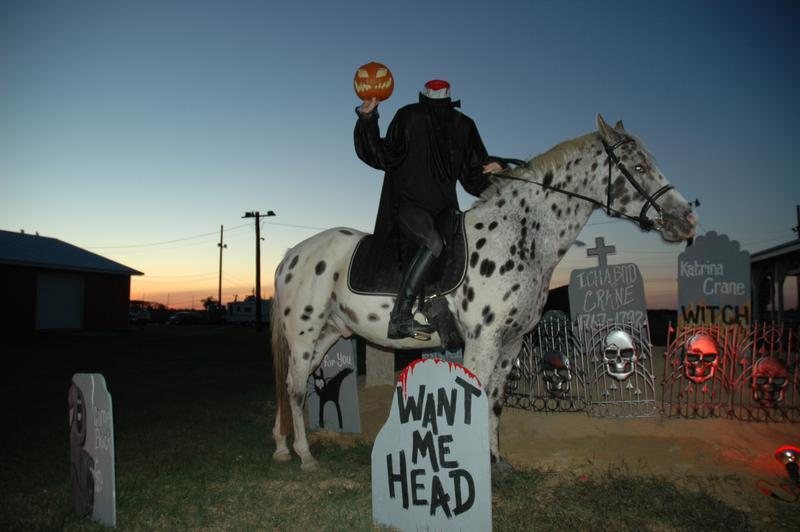 Salem County Fairgrounds, NJ - The 14th annual South Jersey Pumpkin Show will open on October 13, 14 & 15, 2017. This three day "Festival of Pumpkins" will be held at the Salem County Fairgrounds, 735 Harding Highway, Woodstown, New Jersey. The event has new show hours of Friday, 5pm to 10pm, Saturday and Sunday, 10am to 5pm.
The South Jersey Pumpkin Show has become one of the best ways to welcome the autumn harvest with kids and parents alike. Festival goers visiting will enjoy pumpkin desserts, 100+ artists & craftsmen, Salem County Fall Home Show, fun contests, give-a-ways, Pumpkin Toss, live bands, wine sampling, festival food court, NJ Largest Baked Pumpkin Pie, pony rides and hayrides around the fairgrounds. Vote for your favorite hand-crafted scarecrows and voting forms available at the Fairgrounds office.
New for 2017 is the "Fall Festival of Trees Exhibit" and contest. Colorful trees will be decorated in Halloween, Thanksgiving and Autumn themes. Tree lighting will be held indoors at 7:30pm on Friday, October 13 and tree exhibit will be on display until closing Sunday, October 15. Live and artificial trees will vary in size from tabletop to 7ft tall. Contest is open to adults, clubs and groups.
South Jersey Antique Tractor Pullers will host their first Pull at the festival on Saturday, starting at 11am with Garden Tractors, then 4 x 4 Trucks and closing the pull with tractors. Visit www.sjatp.org for rules, times and general information.
Opening night, Friday, will showcase the sculpturing of a 500+ pound pumpkin by a professional carver. Come learn tips and watch a masterpiece being created. The reading of Sleepy Hollow legend and the arrival of the Headless Horsemen will take place in the graveyard with two performances. Family Halloween Costume Contest & Parade, Kids under ten will enjoy free craft making, amusement rides, free pumpkins, trick or treating stroll, straw garden and Halloween treat bags. The band Acoustic Acrobat will perform from 6pm to 9pm.

Saturday activities includes the South Jersey Antique Tractor Pull, Decorated Baby Strollers and Adults Pumpkin Toss with over $500 in prize money awarded. The best pumpkin desserts and appetizers are being sought for the Fun Pumpkin Food contest and free sampling. The Diablo Sandwich Band and The Kelsey Coan Band will get the festival jumping starting at 10:30 to 4:30pm.

Sunday features the All-Breed Fun Dog Parade, Little Miss & Mister Pumpkin Show Pageant, DJ' Pepper Paul and Pumpkin Show decorations sold at a discount. DJ "Pepper Paul" will play all your favorite Oldies but Goodies from 10am to 5pm.

The Salem County Fairgrounds is in the rich farm lands of Salem County and located just a few miles from Delaware Memorial Bridge. Admissions is free, parking $5.00 a carload and good all three days of the festival. Free shopping bags, free trick or treat bags, free pumpkins/gourds first 200 kids daily. Portion of parking fee being donated to the South Jersey Antique Tractor Pullers and ScottRWBaileyEducationalFund. Home & Garden vendors, sponsors, craftsmen, artists and farm markets are being sought for 2017. Visit www.sjpumpkinshow.com for details. Call 856-765-0118.