Dive into a Fun Night of Scare with 2 Floors of Fear Valentines Haunt by The 13th Hour Haunted House
Home » Blog » New Jersey's Best Weekend Events, New Jersey Haunts: An In Depth Look
January 22, 2018 By Wendy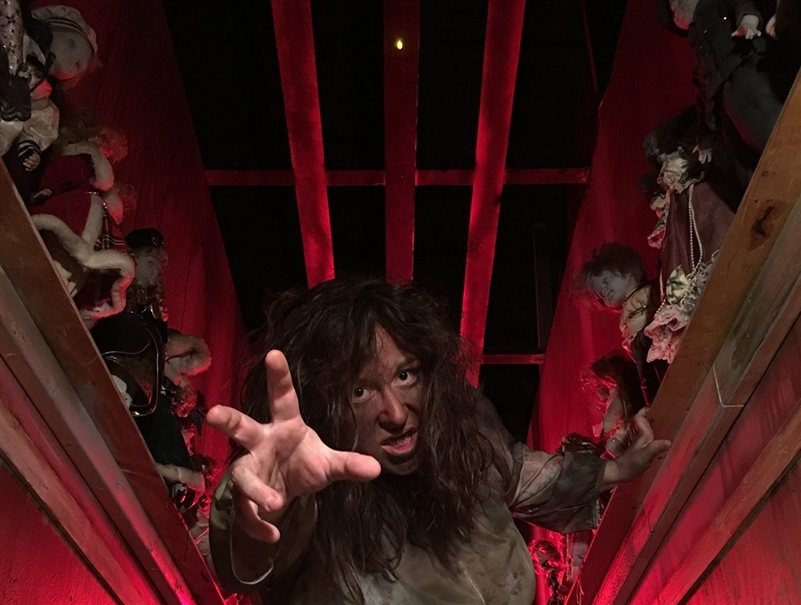 2 Floors of Fear Valentines Haunt by The 13th Hour Haunted House.
Photo by:
The 13th Floor Hour Haunted House.
This Valentine's Day holiday celebrate with a fun night of scare entering an immersive escape room experience at The 13th Hour Haunted House (formerly The Haunted Scarehouse). Whether you take a date or enjoy the night out with friends, it'll be an experience full of thrill and heart pounding action as live actors provide heart-stopping entertainment. Enjoy two floors of fear as The 13th Hour!
This one-night only experience of "Fear Valentines Haunt" at The 13th Hour Haunted House runs on Saturday, February 10th, from 7:30PM – 10PM. Take a date, take your friends, and anyone else who is up for a scary and thrilling experience! Save $5 per person when you use promo code: VALENTINE18.