It's All about Pumpkins at the 12th Annual South Jersey Pumpkin Show!
Home » Blog » New Jersey's Best Weekend Events, New Jersey's Local Halloween Fun Guide, Little Ghost & Ghouls Corner , Halloween Headlines
September 16, 2015 By Wendy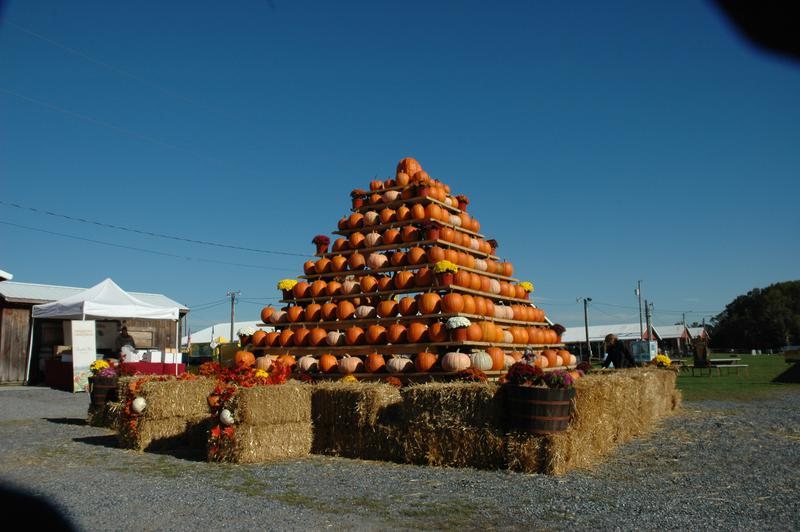 Pumpkin Pyramid
Photo by:
Annual South Jersey Pumpkin Show
Fall festivities are in full swing in October! You'll hear about corn mazes and hayrides, but at the 12th Annual South Jersey Pumpkin Show it's all about pumpkins! The Pumpkin Show takes place at the Salem County Fairgrounds in Woodstown on October 9th & 10th.
Get out there this Fall and enjoy fun events and activities like the giant pumpkin weigh-off where there will be prize money and bragging rights to earn, a pumpkin pyramid exhibit, the SJ Pumpkin Show for Little Miss & Mister Pageant, pumpkin dessert and dishes contest, a fun costumed dog parade, pumpkin tossing and much more!
You can bet this festival will get your spirits up and ready for Halloween!