Ocean County Halloween Attractions & Events
Ocean county has some of the best Haunted Attractions in New Jersey. Whether you're looking for a good fright, want to go pumpkin picking, or simply looking to create amazing fall memories, then you'll want to head out to Ocean county this Halloween season. With terrifying chills and exhilarating thrills, Ocean county has something to offer for everyone - from families in search of kid-friendly fall fun, to friends looking to spend an evening at some of the spookiest haunts in New Jersey. Halloween is almost upon us! Make sure to check out what Ocean county has to offer this autumn - you won't be disappointed!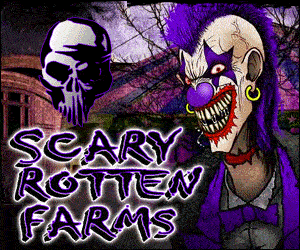 Located in Brick
Open today!
2 TERRIFYING HAUNTS Sinister Sneed's Chaotic Carnival of Chaos Jacob Sneed's first foray into the realm of bargaining with the Devil seemed fruitless—yet as his traveling carnival teetered on the brink of bankruptcy, Sneed faced little choice other than to beg the Prince of Darkness to save his Read More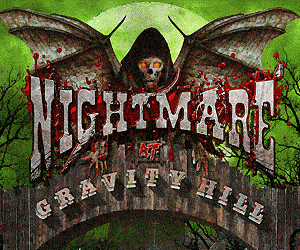 Located in Jackson
Open today!
Have you heard of the tale of Gravity Hill in Jackson? There's a road where if you stop your car, shift it in neutral, the car will mysteriously be pushed up hill by an unknown force. The story behind Gravity Hill goes back into Jackson's dark past, from a time when Jackson's number one tourism Read More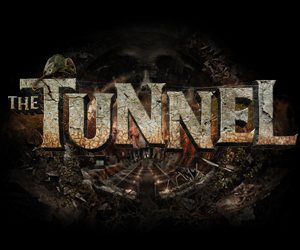 2 TERRIFYING HAUNTS Sinister Sneed's Chaotic Carnival of Chaos Jacob Sneed's first foray into the realm of bargaining with the Devil seemed fruitless—yet as his traveling carnival teetered on the brink of bankruptcy, Sneed faced little choice other than to beg the Prince of Darkness to save his doomed festival-on-wheels. But what possible use could the Devil have for pathetic Sneed...

Read More

Categories: Haunted Houses | Spook Walks / Haunted Trails | Pumpkin Patches | Halloween Festivals & Parades | Kids Parties | Mazes / Corn Mazes (Kid Friendly) | Other Events

Since Antiquity, visually unusual beings had been exhibited in public spaces. In the 16th century, street performances involving these beings were organized for the enjoyment of the public. Later Freak shows featuring a number of 'monsters' contributed to the success of travelling shows. For more than a hundred years, the sideshow was to become an indispensable part of American...

Read More

Categories: Haunted Houses | Haunted Mazes / Haunted Corn Mazes | Spook Walks / Haunted Trails | Scream Parks | Other Events

Have you heard of the tale of Gravity Hill in Jackson? There's a road where if you stop your car, shift it in neutral, the car will mysteriously be pushed up hill by an unknown force. The story behind Gravity Hill goes back into Jackson's dark past, from a time when Jackson's number one tourism draw was the countless acres of wooded forest and secluded fields frequented by New York...

Read More

Categories: Haunted Houses | Spook Walks / Haunted Trails | Pumpkin Patches | Hay Rides (Kid Friendly) | Other Events

Haunted Attraction

Zombie Attraction

Farm Attraction

Hayride

Pumpkin Patch

Corn Maze

Escape Game

Ghost Tour

Halloween Party

Other Attraction
Looking for "Real" New Jersey Haunted Places? Visit New Jersey's Paranormal & Real Haunts Section