Ocean County Halloween Attractions & Events
Ocean county has some of the best Haunted Attractions in New Jersey. Whether you're looking for a good fright, want to go pumpkin picking, or simply looking to create amazing fall memories, then you'll want to head out to Ocean county this Halloween season. With terrifying chills and exhilarating thrills, Ocean county has something to offer for everyone - from families in search of kid-friendly fall fun, to friends looking to spend an evening at some of the spookiest haunts in New Jersey. Halloween is almost upon us! Make sure to check out what Ocean county has to offer this autumn - you won't be disappointed!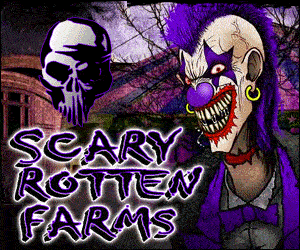 Located in Brick
Open today!
Scary Rotten Farms, A Haunted Experience in Central New Jersey, Featuring Two TERRIFYING HAUNTS! Sinister Sneed's Chaotic Carnival of Chaos and THE FORBIDDEN : The Inbred & Nearly Dead! Sinister Sneed's Chaotic Carnival is a TwIsTeD Carnival where the many helpless souls find themselves enslaved Read More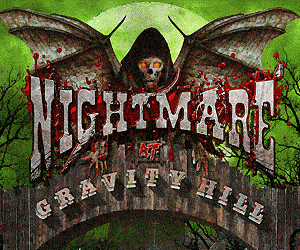 Located in Jackson
Open today!
Have you heard of the tale of Gravity Hill in Jackson? There's a road where if you stop your car, shift it in neutral, the car will mysteriously be pushed up hill by an unknown force. The story behind Gravity Hill goes back into Jackson's dark past, from a time when Jackson's number one tourism Read More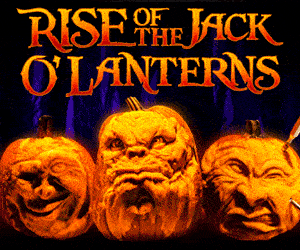 Have you heard of the tale of Gravity Hill in Jackson? There's a road where if you stop your car, shift it in neutral, the car will mysteriously be pushed up hill by an unknown force. The story behind Gravity Hill goes back into Jackson's dark past, from a time when Jackson's number one tourism draw was the countless acres of wooded forest and secluded fields frequented by New York...

Read More

Categories: Haunted Houses | Spook Walks / Haunted Trails | Other Events

Scary Rotten Farms, A Haunted Experience in Central New Jersey, Featuring Two TERRIFYING HAUNTS! Sinister Sneed's Chaotic Carnival of Chaos and THE FORBIDDEN : The Inbred & Nearly Dead! Sinister Sneed's Chaotic Carnival is a TwIsTeD Carnival where the many helpless souls find themselves enslaved by Sneed's evil doing... Jacob Sneed's first foray into the realm of bargaining with the...

Read More

Categories: Haunted Houses | Spook Walks / Haunted Trails | Pumpkin Patches | Halloween Festivals & Parades | Kids Parties | Mazes / Corn Mazes (Kid Friendly) | Other Events

The Dark Carnival has been serving up it's unique brand of psychological torment since 2010. Set in the backwoods of Bayville, NJ, the Carnival offers a high intensity, high volume, fast paced atmosphere where guests travel through winding mazes and valleys in our 8000sq fot circus arena where they will encounter the most criminal, insane clowns, freaks, and folls that one would hope...

Read More

Categories: Haunted Houses | Haunted Mazes / Haunted Corn Mazes | Spook Walks / Haunted Trails | Scream Parks | Other Events