Celebrate Memorial Day Weekend at The Zombie Apocalypse Asylum!
Home » Blog » NewJerseyHauntedHouses.com News and Updates, New Jersey Haunt News, New Jersey's Best Weekend Events
May 19, 2016 By Chelsea T.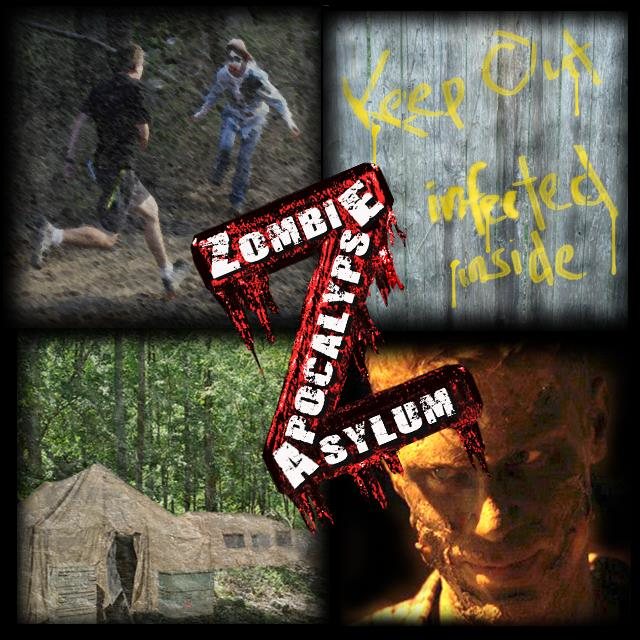 Zombie Apocalypse Asylum
Photo by:
Zombie Apocalypse Asylum
Memorial Day Weekend is right around the corner and celebrations are already in order. Put a twist on things this holiday by spending the weekend with the undead at The Zombie Apocalypse Asylum!
The two-day event will take place on Saturday, May 28th & Sunday, May 29th at the NJ State Fairgrounds in Augusta and will feature a fun-filled weekend of zombie activities and special guests for fans of the undead to enjoy and take part in.
This zombie invasion at the fairgrounds will include a ton of bloody-good fun including an obstacle course, costume contests that feature a $1,000 prize per day, live musical performances, a vendor market, zombie run, zombie defender laser event, games, and zombie makeup-application stations.
Zombie Apocalypse Asylum will also feature panel discussions with Ann Mahoney, who plays "Olivia" and Theodus Crane, whose character was known as "Big Tiny," on the popular television show, "The Walking Dead," along with other special guests!
The fun doesn't stop there! On Sunday, May 29th at 5:30 PM, visitors can witness the winning couple's wedding who took the lead in the Zombie Wedding Contest. The couple will legally wed at the event and there will be a honeymoon giveaway which includes a romantic four-day, three-night stay at Cove Haven Resorts in the Poconos!
This zombie-filled event is sure to satisfy fans, which according to Facebook, 64 million people ages 18-65 have "zombie" as one of their interests, while 58 million users on the social media site named "The Walking Dead" as an interest.
Maggie Matos, organizer of the Zombie Apocalypse Asylum, stated, "The Zombie Apocalypse Asylum is meant to be a unique experience where the visitor will immediately be immersed in the action experiencing the day in a zombie apocalypse refugee camp."
Matos goes on to explain what visitors will experience at the zombie-infested event, "First, they arrive at our triage area where we help them determine if they are infected by the z-virus or not. From there, the zombie apocalypse asylum seeker is free to roam the grounds and get involved in all of the activities; including the opportunity to defend the asylum from a zombie incursion."
Click here to purchase your tickets for the Zombie Apocalypse Asylum before they sell out!